Golden Snitch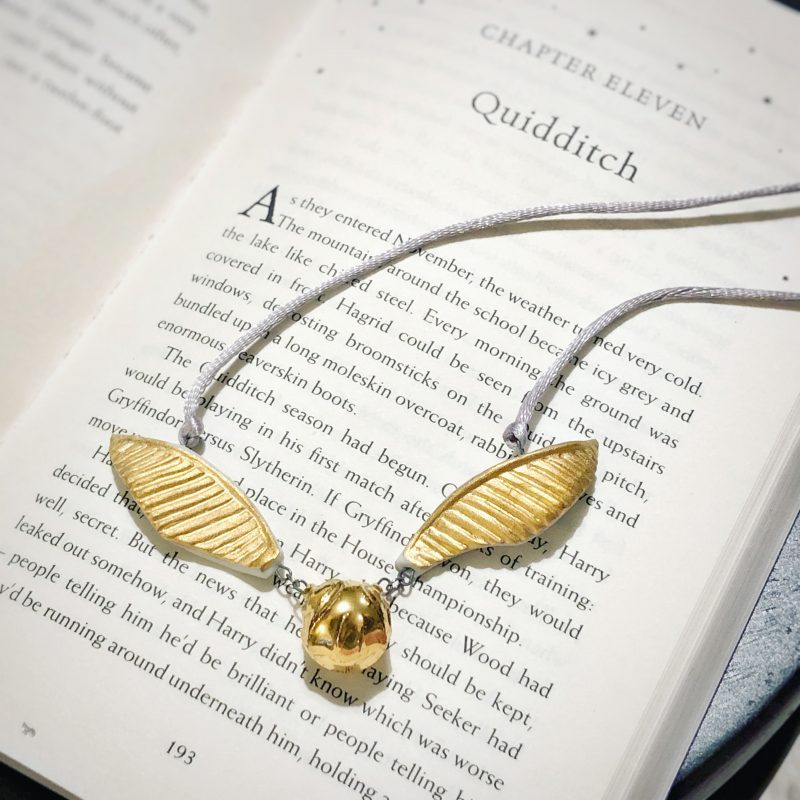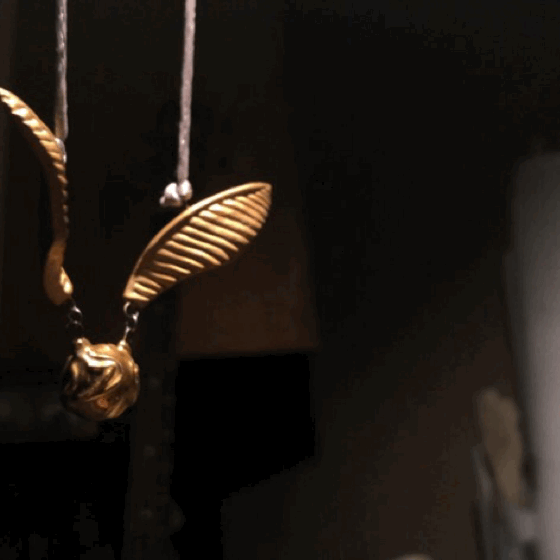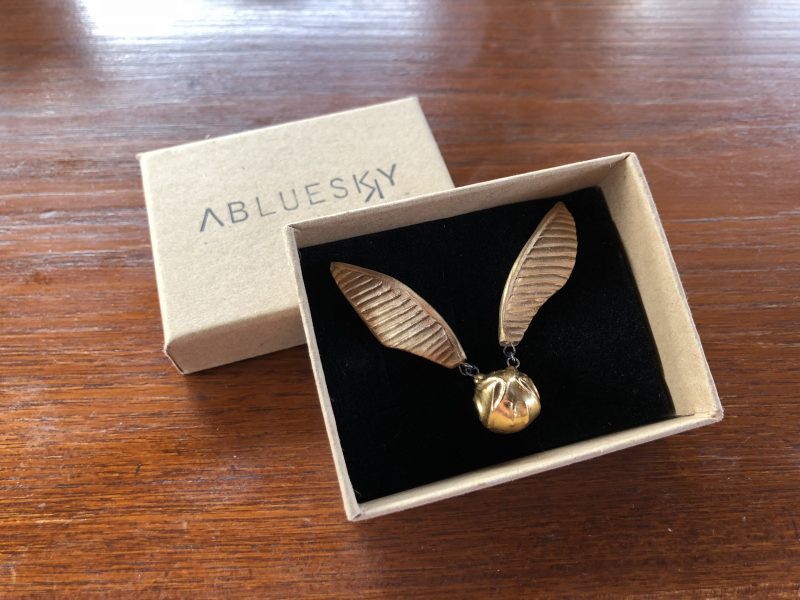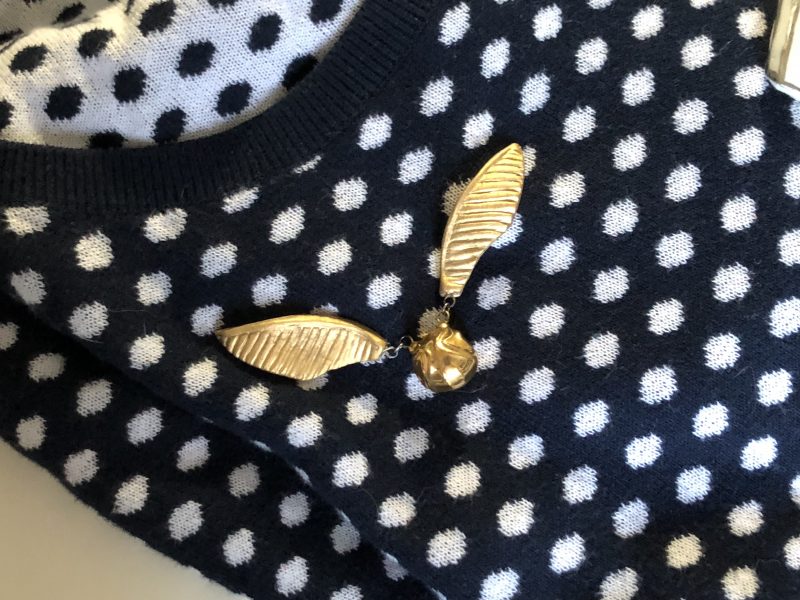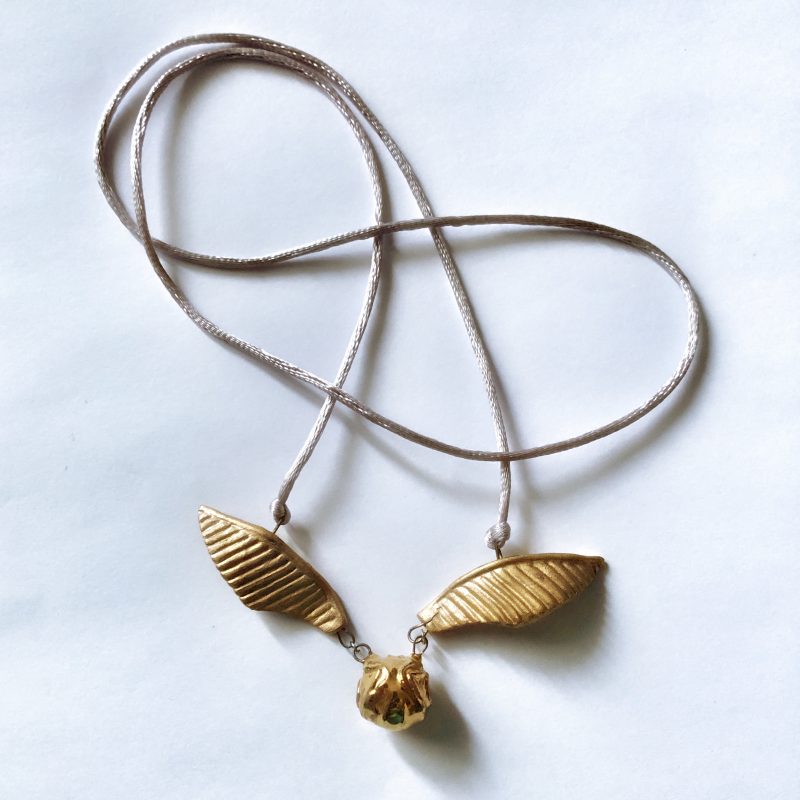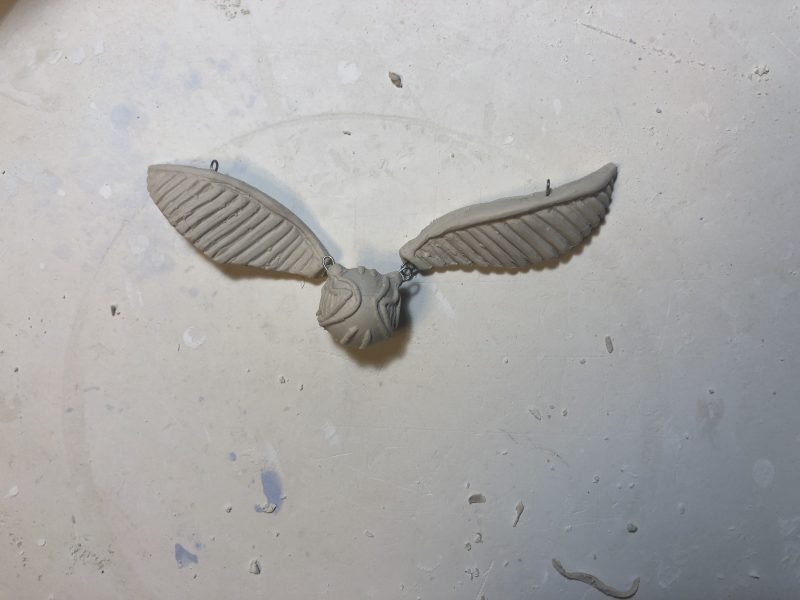 The Golden Snitch pendant is inspired by the Harry Potter book by J.K. Rowling.
You can wear this miniature golden ball from the famous Quidditch game everywhere you go. You'll even hear its soft tinkling sound while walking.
The Golden Snitch is made from porcelain, covered in a real gold with a silk necklace.
But be careful! Don't let it fly away! I heard it's bloody difficult to catch.