Downloads
In my free time I decided to create a few free to download files including printable graphics, fonts or sceensavers. You can use them, and share them freely. More will come soon. Enjoy!
1. Cat Alphabet Eye Chart
A4 sized jpg with 300dpi res.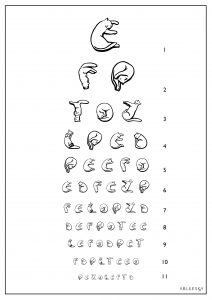 2. Time Flies clock Screensaver
Setup info is inside the .rtf file. Download here.